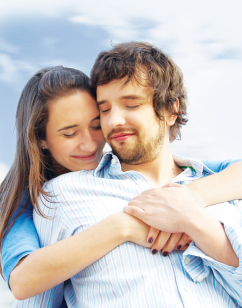 Family Recovery
Do you want to improve the odds of success for your loved one? Could you or your family use help in dealing with the effects and impact of a loved one's addiction?
The family in recovery and providing the best opportunity for recoveryIf you are part of a family with a family member or loved one who is alcoholic or addicted – it's time to take care of yourself! Families who are affected by alcoholism and addiction need their own help in dealing with the impact the disease of addiction has on family members, loved ones, coworkers and others. Knowledgeable, educated family members and loved ones will also help provide the best opportunity for a successful recovery for their loved one.
Be part of the solution, not part of the problemFamily coaching is critical. It's possible that family members are contributing to the problem without even knowing they are. "Affected" family members often need knowledgeable, experienced coaching and advisement. Two Wolves can help family members grow in their understanding of how they have a part in the disease and the recovery from it. We help family members take action and lovingly separate themselves from the chaos created by the alcoholic or addict in their lives.
Two Wolves Family Recovery helps family members take care of themselvesIf you are like most people, you may not believe it's possible that you could be part of the problem and could use help to understand what is happening. You didn't cause their addiction and you can't control their addiction. But, you can take care of yourself and provide your loved one with a better chance at a successful recovery. It costs you nothing to find out how we can help.• We have been helping families like yours take action when they are nearing exhaustion and exasperation. Two Wolves consultants are expediters for frustrated families – no matter where they are in the addiction cycle.• You've done everything possible for your addicted family member or loved one; now take care of yourself. Showing up in a healthy way for your loved one provides them with their best chance for a successful recovery.
Let's talk today. Give us a call right now.
(952) 449-5277